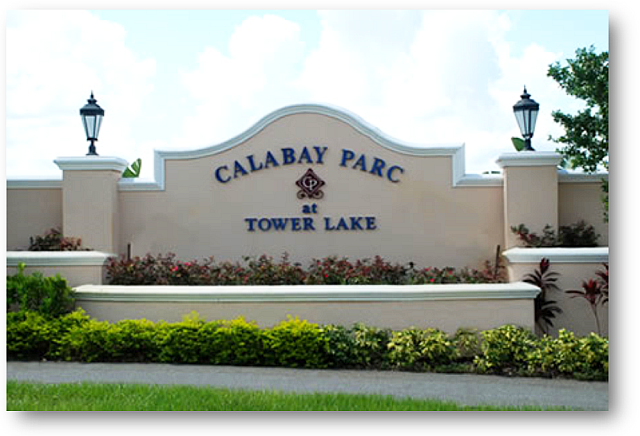 Calabay Parc at Tower Lakes is a new gated community located off US27. The resort is 15 minutes from Disney, 25 minutes from Universal Studios and 35 minutes from Orlando International Airport.

This resort is a 5 star vacation community, situated alongside the beautiful and natural 'Tower Lake' in central Florida. Home have been been built to the highest of standards, in this community and come in a number of styles and sizes to meet a variety needs and budgets.

Calabay Parc at Tower Lakes offers a number of lakefront amenities (currently being developed), a clubhouse, boating ramp, fishing dock, water sports, and picnic area.

The community is ideally located within easy access to all the best entertainment in Orlando. Southern Dunes Golf course is adjacent to the community which is described as being one of the best public Golf Courses in Florida.
For more information about the Calabay Parc at Tower Lakes, please contact me directly by phone: 407-468-9538 or email me.